Data breach compensation actions: experience is key
---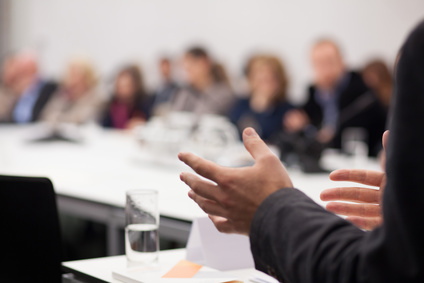 When it comes to data breach compensation actions like the Virgin Media action that we are fighting for justice in, experience is absolutely essential in our view.
For this reason, we want to provide you with an insight into our experience so you can be 100% assured of our representation for a compensation case. We can tell you a little about our experience and some of the actions we have been involved with. We will also give you some brief details about the Virgin Media compensation action as well.
We are representing clients who claim with us in this action on a No Win, No Fee basis. You can get started with a Virgin Media compensation claim now by completing the forms on the main section of the website here.
Our experience in data breach compensation actions
Right now, we are fighting for justice in over 45 data breach compensation actions. This includes for multi-party actions and formal group actions that are subject to Court Orders or are heading toward that stage.
We have been working in privacy matters now since 2014, which is a great deal earlier than most of the other firms now looking into cases. We have settled a number of claims in the infamous 56 Dean Street Clinic leak of 2015 and have been involved in some of the big earlier actions including the TalkTalk cyberattack.
The British Airways Group Action is the first Group Litigation Order (GLO) action in the GPDR era in England and Wales, and last year our firm was appointed with a seat on the Steering Committee by order of the High Court of Justice. The Steering Committee is responsible for the overall conduct of the litigation, which means we are at the forefront of the fight for justice.
Of the thousands of clients that we represent, as well as the individual cases, we have been (and still are) involved in big actions including Equifax, Ticketmaster, We-Vibe and the recent easyJet cyberattack.
What this means for you is that we are incredibly experienced when it comes to data breach compensation actions. We are used to setting them up, running them and, of course, settling cases.
The Virgin Media Group Action
The Virgin Media Group Action is one of the many data breach compensation actions we are spearheading justice for. With some 900,000 people affected by an information exposure event that lasted from April 2019 to February 2020, it's a big case.
Victims could be entitled to receive up to £5,000.00 in compensation, based on our early potential estimations. You can be eligible to receive compensation for the distress caused by the loss of control of your personal information, and you could receive compensation for any losses and expenses that have been incurred as well as an amount for the distress clam as well.
What you need to do
To join the Virgin Media Group Action and start your compensation case today, all you need to do is complete the forms on the main section of the website here.
You can then start your No Win, No Fee case for compensation with our expert representation.
IMPORTANT: advice on this page is intended to be up-to-date for the 'first published date'.
Join The Virgin Media Group Action...
We are representing Claimants as part of a pending Group Action arising from the data exposure that took place between April 2019 and 28th February 2020.
If you have received confirmation that your information was exposed in the data breach, you could be entitled to claim thousands of pounds in data breach compensation with NO WIN, NO FEE representation.
Call free on 0800 634 7575 or join online.
---