Data breaches are serious: here's why
---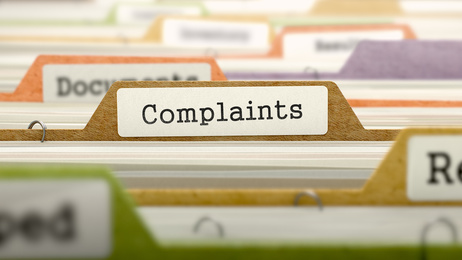 Data breaches are serious. Incidents like the Virgin Media leak that we are taking action for have a real impact on the victims, and there can be severe risks from criminals as well.
This is why we do what we do, and why our work is so important. It is also why we work on a No Win, No Fee basis as we are huge believers in access to justice as well.
Here's a brief take on why data breaches are serious and what you can do as a victim of the Virgin Media data breach, and how to join our compensation action for justice today.
Data breaches are serious; treat them as such
Data breaches are serious and it is time that organisations around the world start treating cybersecurity and compliance with the GDPR much more seriously as well. If they did, we could avoid the almost endless cycle of breaches that hit the headlines that leave people suffering as a result of the loss of control of their personal information.
There is a very good reason as to why we have the right to maintain confidentiality over our personal and private information. We do not want everyone to know about it, and the GDPR is there to protect our right to privacy. Information can also be used by criminals to commit fraud and theft, so it is also a matter of security as well. It can only take a little bit of information to be abused and people could end up losing thousands of pounds.
You can read our previous article about the risks for Virgin Media data breach victims here.
Compensation action for the Virgin Media data breach
We are taking action for victims of the Virgin Media data incident. You could be entitled to claim compensation for the distress you suffer, and you could also recover damages for any losses and expenses incurred as well. You do not have to have incurred any losses and expenses and you can claim for just the distress alone.
Data breaches are serious, and that's why we are serious about succeeding with the group action for compensation that we have launched. We are confident that we can succeed with the action which is why we are working for our clients now on a No Win, No Fee basis. We only work this way when we are confident that we have a good enough chance at succeeding with the claims.
What you need to do
Joining the Virgin Media data breach compensation action and benefiting from our No Win, No Fee representation today is easy.
All you need to do is head over to the main section of this dedicated website here, complete a few simple forms, and we can launch your legal case right away.
It's as easy and as simple as that.
IMPORTANT: advice on this page is intended to be up-to-date for the 'first published date'.
Join The Virgin Media Group Action...
We are representing Claimants as part of a pending Group Action arising from the data exposure that took place between April 2019 and 28th February 2020.
If you have received confirmation that your information was exposed in the data breach, you could be entitled to claim thousands of pounds in data breach compensation with NO WIN, NO FEE representation.
Call free on 0800 634 7575 or join online.
---