Claiming for accidental data breaches like the Virgin Media incident
---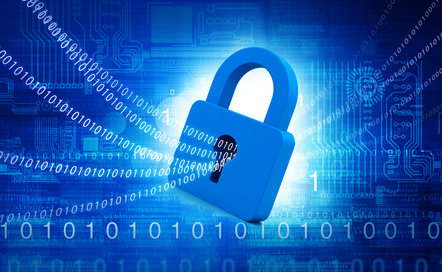 We have been asked before about whether it's possible to claim for accidental data breaches, and this is a relevant question when it comes to our Virgin Media Group Action.
You can be eligible to receive compensation even when a data breach has not been caused by any kind of intentional act. Most breaches occur because of some form of accident or mishap, and there are circumstances where this can pave the way for victims to claim. When information has been misused or exposed, it can be incredibly distressing, and that's what victims could claim for.
Here's how this can work in terms of the Virgin Media data breach that we're spearheading legal action for.
Claiming compensation for accidental data breaches
When it comes to accidental data breaches, victims whose personal information has been exposed or misused can still be entitled to claim compensation. In fact, in many cases, the breach has not been intentional, and accidents do happen. But where accidents are avoidable, and there has been an element of negligence, that's when people could be entitled to claim.
And it's important that people can claim. The result can still be the same in that a victim can be left with their personal information exposed. This can cause distress, and the GDPR can entitle victims to be able to receive compensation for the distress. What we need to do to succeed with a case is establish that there has been some form of negligence.
Why the Virgin Media compensation action can succeed
The Virgin Media incident is one of many accidental data breaches that can be argued as having stemmed from some form of negligence.
Put it this way: the fact that a database was left unsecured was avoidable. Had it have been properly secured as it should have been, information would never have been exposed in the first place. It may have been accidentally left unsecured, but it shouldn't have been left exposed in the first place. And it's important to remember that the negligence of an employee can fall onto their employer, which is known as vicarious liability. As such, Virgin Media can be liable for the negligence of its employees.
We must also recognise that the data was left unsecured for an incredibly prolonged period of time. The breach period lasted between April 2019 and February 2020, and only stopped when it was discovered by a third-party security researcher. Not only should accidental data breaches be prevented, but there should always be measures in place to identify weaknesses and ensure that information is always safe and secure.
What you need to do today
To join the Virgin Media data breach compensation action today, all you need to do is head over to the main section of the website here and complete the forms. You can then benefit from the No Win, No Fee representation that's in place to protect you in the event that the case doesn't succeed.
We're confident that we can win the action which is why we're happy to work this way.
IMPORTANT: advice on this page is intended to be up-to-date for the 'first published date'.
Join The Virgin Media Group Action...
We are representing Claimants as part of a pending Group Action arising from the data exposure that took place between April 2019 and 28th February 2020.
If you have received confirmation that your information was exposed in the data breach, you could be entitled to claim thousands of pounds in data breach compensation with NO WIN, NO FEE representation.
Call free on 0800 634 7575 or join online.
---