Virgin Media data breach risks
---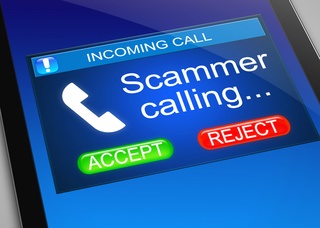 Today, we want to talk about the Virgin Media data breach risks for the 900,000 people who have been affected by this incident, as they can be significant.
The law entitles victims of the data breach to be able to claim compensation for any distress caused. You do not have to have suffered any actual financial loss or expense to be able to make a claim, as you can be eligible for damages for the distress alone. This distress can be heightened with the risks that people may face which could be severe where people are targeted for scams and fraud.
Although you don't have to have been targeted to be able to make a claim, it's good to be prepared in terms of looking out for risks. It's also good to know that you can bring a legal case in any event.
What are the main Virgin Media data breach risks?
The primary Virgin Media data breach risks that people face can include:
Being contacted by scammers who pose as a legitimate company, including Virgin Media, by using information exposed in the leak;
Exposed data being used for scammers to try and access accounts online;
Blackmail for anyone whose contract information was exposed and may link them to explicit websites.
We know that at least one unknown third-party has accessed the unsecure data during the ten-month breach period between April 2019 and February 2020. What we don't know is who this person is, why they accessed the information, and what (if anything) they intend to do with it. We do know that scammers and hackers use the same methods that security researchers do to hunt down and find exposed information. It was a third-party security researcher who found the exposed information in February 2020 and alerted Virgin Media to it, so it may be that the first unknown third party to access the data could have been looking for opportunities.
Given the length of time that has passed since the information was exposed, it may be that the information has already been abused. We just don't know, and this in itself is quite worrying.
We speak from experience
When we talk about the Virgin Media data breach risks that people may face, we speak from experience.
In 2015, TalkTalk suffered a severe cyberattack that we have represented clients for. Some of the victims of the hack had been contacted by fraudsters who posed as TalkTalk and managed to convince them they were legitimate by using real information that had been exposed in the attack. We have helped people who have been targeted and lost thousands of pounds due to handing over cash and access to accounts because they thought they were speaking to TalkTalk. As such, the risks are real.
More recently, victims of the easyJet data breach – another of the dozens of actions we are involved with – have been targeted by scammers, according to media reports. Thousands of pounds have been lost already, and scammers may continue to target the 9 million victims.
How we help you
You don't have to suffer in silence. The Virgin Media data breach risks are real, and victims can be entitled to claim compensation for the distress caused by the loss of control of their personal information.
We're already representing a large number of victims for legal cases on a No Win, No Fee basis, and we may be able to help toy too. To get your case started, just head over to the main section of the website here.
IMPORTANT: advice on this page is intended to be up-to-date for the 'first published date'.
Join The Virgin Media Group Action...
We are representing Claimants as part of a pending Group Action arising from the data exposure that took place between April 2019 and 28th February 2020.
If you have received confirmation that your information was exposed in the data breach, you could be entitled to claim thousands of pounds in data breach compensation with NO WIN, NO FEE representation.
Call free on 0800 634 7575 or join online.
---