What is data breach distress compensation?
---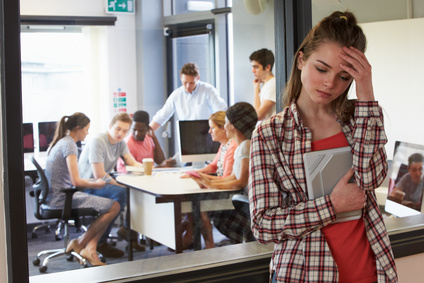 Those who are claiming as part of our growing Virgin Media group action are pursuing damages for data breach distress compensation. So, what is it, and how does it work?
In this article, we will briefly explain how people are able to claim for distress, and how the law is there for people to use. We will also inform you how we can value data breach cases for distress and how much people could be entitled to receive.
To sign-up for to join the compensation action now, just go to the main section of the website here and complete the forms.
What is data breach distress compensation?
Virgin Media data breach distress compensation can be damages for how the impact of losing control of your personal information has affected you. Our right to privacy is ingrained in law, and we should be allowed – as we are – to have control over who knows what about us.
When data is leaked, exposed, or otherwise misused, you lose control of your personal information. Not only can this be a breach of data protection legislation, but this can also cause people considerable distress. The law recognises this, which is why victims of a data breach like the Virgin Media one can be entitled to claim compensation for the distress.
It's not just about the immediate loss of control, either. When your information is no longer private, it can lead to other events such as fraud and scams. Whether you fall victim to a scam and lose money or not, the mere fact that it could happen can cause further distress. The risks are real, as we discussed in our recent article which you can read here.
When you make a claim, you are saying that Virgin Media (in this case) has breached your rights to privacy. The result of this has caused distress and that's something you can be eligible to receive compensation for.
How we value distress compensation claims
We have already spoken to the media at length about Virgin Media data breach distress compensation amounts. Our provisional early estimations have put valuations of up to £5,000.00, and you can read more about that here.
There are several factors that we can consider when we approach valuing a data breach compensation case. Typical things that we look at can include:
The nature of the data involved;
How much information is involved;
Who data has been exposed to, and/or how it has been used;
Whether the loss of control of any information can be contained;
Whether you have incurred any losses or expenses to add on to a distress case;
How you have been personally affected.
Different people will have different feelings when they're involved in the same data breach. The personal impact is a matter we can consider, and it can be based on personal feelings and past experiences as well. Some people may be more susceptible to distress due to past experiences, and this can be accounted for too.
Getting started with a case today
To make a Virgin Media data breach distress compensation claim today, all you need to do is go to the main part of the website here and get started with a case.
It doesn't take long at all to complete the forms, and once they are finished, your No Win, No Fee legal case can be launched.
As a leading firm of data breach and consumer action lawyers, we've launched our legal action for justice. All you need to do is join the action and we will fight your corner.
IMPORTANT: advice on this page is intended to be up-to-date for the 'first published date'.
Join The Virgin Media Group Action...
We are representing Claimants as part of a pending Group Action arising from the data exposure that took place between April 2019 and 28th February 2020.
If you have received confirmation that your information was exposed in the data breach, you could be entitled to claim thousands of pounds in data breach compensation with NO WIN, NO FEE representation.
Call free on 0800 634 7575 or join online.
---