How long will a Virgin Media data breach claim take?
---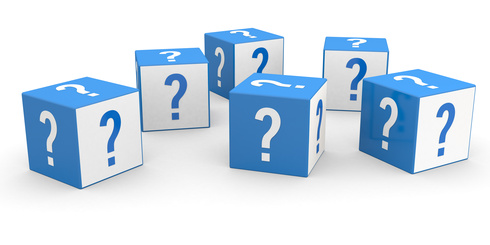 Whether you're one of the thousands of people we represent for legal cases, or whether you're thinking of joining this action, you may want to know: how long does a Virgin Media data breach claim take?
We can tell you from years of experience that it's common for people to want to know how long their case can take. Unfortunately, this isn't an easy question to answer; especially when an action is in the early stage like this one. What we can do is explain why, and what we can do, to help you.
Here's some key advice that you need to know.
How long will your Virgin Media data breach claim take?
How long will your Virgin Media data breach claim take to settle?
We appreciate that you may want to know, but this is an incredibly hard question to answer.
We don't want to mislead you, which is why we cannot give you an accurate answer at this stage. We're too early in the process to know for sure given that news of the data breach only came to light in the last few weeks.
In reality, a claim could take a long time to settle. We can tell you from years of experience and being involved in over 50 group and multi-party actions that big class action cases like this can take a few years to settle. This can especially be the case when there are 900,000 people affected by this one incident.
But with our early estimations in the media for compensation pay-outs to potentially reach up to £5,000.00, it's definitely worth joining the action. It may take some time before we can reach a successful conclusion, but we are confident that we will be able to get there. Given the nature of the breach, we consider we can establish a successful case of negligence against Virgin Media which means that you should be eligible to receive compensation.
When will we know more about the timeframes?
As we said above, it's very early days at the moment. It will take a good few months before we reach a point where we may be able to consider time frames in more detail, and there are a few factors to take into consideration.
How long a Virgin Media data breach claim takes to settle may depend on a number of factors such as:
Whether Virgin Media intends to accept or deny liability for the case;
Whether they intend to refuse to pay compensation despite accepting liability for the negligence, and on what grounds;
Whether they decide to negotiate a settlement or take the claim to a final hearing, or at least through a large chunk of the court process.
What have you got to lose in getting started now?
Importantly, for you, it doesn't necessarily matter how long a Virgin Media data breach claim takes to settle. In our view, what's more important is making sure that you're protected and safe when you make a claim, which you are with the way that we work.
We're representing victims for legal cases on a No Win, No Fee basis. So long as you adhere to the terms and conditions of the agreement, we are happy to write off our legal fees if the claim does not succeed and where the No Win, No Fee kicks in. We do this because we're huge believers in access to justice, and we recognise that most people probably wouldn't want to bring a claim if there was a risk of having to pay fees for a lost case.
So, what have you got to lose? Get started with your case on the main section of the website here.
IMPORTANT: advice on this page is intended to be up-to-date for the 'first published date'.
Join The Virgin Media Group Action...
We are representing Claimants as part of a pending Group Action arising from the data exposure that took place between April 2019 and 28th February 2020.
If you have received confirmation that your information was exposed in the data breach, you could be entitled to claim thousands of pounds in data breach compensation with NO WIN, NO FEE representation.
Call free on 0800 634 7575 or join online.
---