Virgin Media GDPR breach compensation amounts
---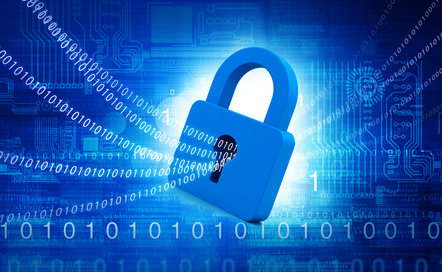 The Virgin Media data leak can mean that victims of the incident are eligible to receive damages. In terms of GDPR breach compensation amounts that could be involved, here's what we can tell you so far.
Although it's early days, we can give you an insight into how we approach valuing compensation cases so you can get an idea of what we do. We have also spoken to the mainstream media a lot recently and our early estimations have been in the news, which you may have seen.
To start your compensation case, please go to the main section of the website here to join the action. Our No Win, No Fee representation is available for those who have received confirmation that they are affected by the breach and are eligible for our assistance.
GDPR breach compensation amounts in the Virgin Media action
Our early estimations in terms of the GDPR breach compensation amounts that victims of the Virgin Media leak may be entitled to receive have been widely publicised in the media. Our action was covered across mainstream news over the last few weeks where we were asked what people could expect to receive.
Our provisional early estimations show that victims of the data breach could be entitled to receive up to around £5,000.00 each. It could be more, or it could be less, as we do need to consider individual factors which can be unique to each person.
You can read more about the press coverage here.
How we calculate cases
How we work out GDPR breach compensation amounts for victims of the Virgin Media breach will include factors such as:
What information for you was involved in the leak during the breach period between April 2019 and February 2020;
Whether there is anything involved that is particularly personal and sensitive. For example, if you are one of the over 1,000 whose contract data was also involved, we know that incredibly personal and sensitive data may be involved;
Whether you have been targeted for fraud or theft – irrelevant of whether it was successful or not;
The personal impact for you.
The last one can be quite subjective and can depend a lot on the individual. Different people can be affected by a data breach in different ways, and people's past experiences and domestic situations, and medical statuses, may also need to be considered. It's very early days so we cannot know for sure just how the action will go, but these are factors that we will often look at closely for general data breach compensation cases.
The method for working out the GDPR breach compensation amounts applicable in cases is generally based on this model. It's also based on our extensive years of experience representing victims in this complex and niche area of law.
Join the action today
Ready to join the Virgin Media data breach compensation action?
With our No Win, No Fee representation available, what do you have to lose?
All you need to do is head over to the main part of the website here and complete the forms today.
IMPORTANT: advice on this page is intended to be up-to-date for the 'first published date'.
Join The Virgin Media Group Action...
We are representing Claimants as part of a pending Group Action arising from the data exposure that took place between April 2019 and 28th February 2020.
If you have received confirmation that your information was exposed in the data breach, you could be entitled to claim thousands of pounds in data breach compensation with NO WIN, NO FEE representation.
Call free on 0800 634 7575 or join online.
---