Cyber breach compensation for Virgin Media victims
---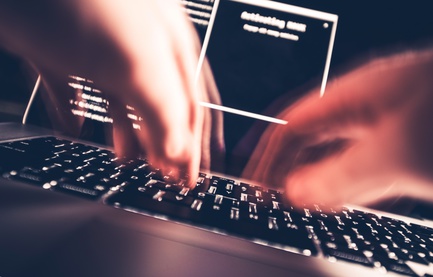 Our action for justice is for anyone affected by the recently discovered Virgin Media leak to claim cyber breach compensation with our No Win, No Fee help.
If you have yet to start your claim for damages, and you want to know more about the work we're doing, read on. We're already representing a large number of victims for cases, and we will briefly guide you on what the claim is for, what you could receive, and how to get started here.
As a leading firm of data breach and consumer action lawyers, our group case has already been launched and is well underway. There is still time to start your case, and we recommend that you do so as soon as you can.
What is cyber breach compensation?
Cyber breach compensation is where victims can receive damages for the loss of control of their personal information arising from a cyber breach incident.
Cyber breaches can occur in many ways – they can arise from hacks, accidental disclosures, or leaks, as common examples, usually online. In the case of the Virgin Media data breach, it was a case of a cyber leak where information was left unsure and accessible online for a period of 10 months from April 2019 to February 2020. During the breach period, we know that at least one unknown third-party accessed the information, which worsens the exposure.
Because data has been exposed, this can constitute as a breach of the GDPR. If we can successfully establish that there has been a breach of the GDPR – and we believe that we can – victims could then be eligible to be compensated.
How much could you claim in this case?
Most cyber breach compensation cases will normally be made up of two parts:
General Damages: for the distress suffered as a result of the loss of control of personal information; and
Special Damages: for any losses incurred, or expenses paid out, that directly arise from a cyber breach.
Importantly, you can claim for just the distress alone. We expect that, in most cases, people will have a valid General Damages claim. However, if anyone has lost money from fraud or had to take time off work, or pay for extra security, these can be considered as Special Damages claims. These could then be added to the amount for the distress element.
We spoke to the media about our early initial estimations for what people could be entitled to receive. We exclusively revealed that pay-outs could reach up to £5,000.00.
Start your Virgin Media data breach case today
You can get started with your claim for cyber breach compensation as a victim of the Virgin Media incident today quickly and easily by using this dedicated site.
All you need to do is head over to the main section of the website here, complete the forms, and you can get your case set up and launched right away. It doesn't take long at all to sign-up for a case, and as long as you have received confirmation that you're affected, you should be eligible to join our action.
With our No Win, No Fee representation still available for you, what have you got to lose?
IMPORTANT: advice on this page is intended to be up-to-date for the 'first published date'.
Join The Virgin Media Group Action...
We are representing Claimants as part of a pending Group Action arising from the data exposure that took place between April 2019 and 28th February 2020.
If you have received confirmation that your information was exposed in the data breach, you could be entitled to claim thousands of pounds in data breach compensation with NO WIN, NO FEE representation.
Call free on 0800 634 7575 or join online.
---