What to do if your debit or credit card is hacked because of the Virgin  Media breach
---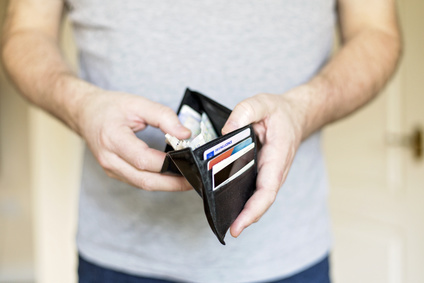 If, as a result of your information being exposed in the Virgin Media data breach, your debit or credit card is hacked, here's some advice about what you can do.
Although payment card data is not thought to have been involved in this data breach, people could still be hacked and duped into handing over access to accounts to criminals. We have seen fraud committed as a direct result of other actions that we are involved with, so it's wise to be alert.
Here's some advice which we hope can be useful for you.
If your debit or credit card is hacked…
If your debit or credit card is hacked, make sure to contact any banks that you do business with immediately and follow their guidance and advice.
You can also contact Action Fraud here to report the incident as well.
Whilst it's easier said then done, try not to panic. Like we said above, speak to your banks immediately (even if you use more than one bank, speak to them all) so your accounts can be protected. Make sure you find a suitable telephone number yourself online from their official website, and still be suspicious of incoming calls alerting you to fraud and asking you to take action. Sometimes, these can actually be scams as well.
If it is due to the Virgin Media data breach…
We may be able to include any theft or loss, and any additional distress, if your debit or credit card is hacked as a direct result of the Virgin Media data breach. However, we must prove that the hack has stemmed from your information being exposed in this breach, which isn't easy to do.
We do know that at least one other third party is understood to have accessed the exposed data when it was left unsecure between April 2019 and February 2020. As far as we know, payment card data was not exposed in the breach, but this doesn't mean that payment accounts cannot be hacked. We know from experience that criminals do use stolen information to pose as real organisation, which, in this case, could be Virgin Media. They can then try to convince customers to hand over more information or access to financial accounts, which is how it can happen.
This has happened before. In the infamous TalkTalk hack, a number of people lost tens of thousands of pounds after criminals contacted people who had been affected by the breach and managed to convince them to hand over access to computers and accounts. We know that there have been similar incidents arising from the more recent easyJet breach as well. As such, the risk of this happening is a real risk that people need to bear in mind, even if it may be a small risk. We cannot be certain either way.
It really is better to know that this kind of thing can happen and be prepared! If your debit or credit card is hacked, it can lead to serious financial implications, and you should be vigilant of being targeted after any data breach.
Joining the compensation action
We are acting for a large number of clients for legal cases on a No Win, No Fee basis. We are pursuing compensation claims for damages arising from the Virgin Media leak, and if you have yet to start your case, here's what you need to do.
Just head over to the main section of the website now, complete the forms, and we can launch your case right away.
With our No Win, No Fee representation, what have you got to lose?
IMPORTANT: advice on this page is intended to be up-to-date for the 'first published date'.
Join The Virgin Media Group Action...
We are representing Claimants as part of a pending Group Action arising from the data exposure that took place between April 2019 and 28th February 2020.
If you have received confirmation that your information was exposed in the data breach, you could be entitled to claim thousands of pounds in data breach compensation with NO WIN, NO FEE representation.
Call free on 0800 634 7575 or join online.
---