Hackers seeing exposed identity documents
---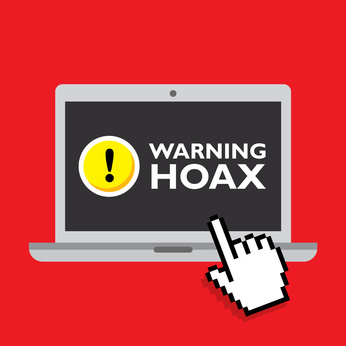 Hackers are actively seeking exposed identity documents because they could use them to commit fraud and theft, and it is important that people understand the risks.
Read on for a little bit of advice in respect of this. To find out if you are still in time to pursue a claim for compensation as a victim of the Virgin Media data leak, please complete the forms on our website here now.
Hackers are seeking exposed identity documents
Hackers and criminals are actively seeking exposed identity documents, whether this is through information that may be inadvertently accessible online, or through trying to break into systems and servers. It goes without saying that such documents can be a severe risk to the victims involved as criminals could then go on to try to commit crimes such as fraud and identity theft.
All organisations must do all they can to make sure that they deploy policies, practices, procedures, and systems to protect themselves and abide by the GDPR. Any failure to do so could be a breach of the GDPR, which could allow anyone affected by a privacy breach to claim compensation for any distress or loss that has been caused.
Even when money has not been lost, exposed identity documents in the hands of criminals can be enough to cause significant distress to a victim and can warrant pursuing a claim. Most people will pursue damages for any distress that has been caused, which is claimable in accordance with the GDPR.
The Virgin Media data breach
The Virgin Media data leak that was first discovered at the start of 2020 did not involve exposed identity documents, but it is important to recognise that even personal contact information could lead to such incidents taking place. All hackers and criminals need is a small bit of information to then contact people and try to dupe them into handing over more information or inadvertently entering data on copycat websites.
An easy example is this: if a hacker has your name and email address and knows that you are a customer of Virgin Media, they may email you using what appears to be a legitimate-looking address and email format purporting to be from Virgin Media. The email may offer you something such as a discount on your current services or a discount on renewing. That email may ask you to click a link and, when you click it, you believe that you are taken to what appears to be the legitimate Virgin Media website.
However, it is, unfortunately, a copycat website. When you enter the access credentials that you normally would, you have just handed them over to the criminals. Now imagine that you need to upload some identity documents for various things in respect of your online account and, again, you are doing this on a copycat website. This is how easy it can be for criminals to simply use exposed personal details to then go on to commit greater crimes that could have a more significant impact.
Are you still in time to start your case?
We represent thousands of people who are pursuing claims for compensation as victims of the Virgin Media data leak on a No Win, No Fee basis. Depending on when you are reading this article may depend on whether you are still in time to pursue a case. You can find it now by starting the process by completing a few forms on our website here now.
The content of this post/page was considered accurate at the time of the original posting and/or at the time of any posted revision. The content of this page may, therefore, be out of date. The information contained within this page does not constitute legal advice. Any reliance you place on the information contained within this page is done so at your own risk.
Join The Virgin Media Group Action...
We are representing Claimants as part of a pending Group Action arising from the data exposure that took place between April 2019 and 28th February 2020.
If you have received confirmation that your information was exposed in the data breach, you could be entitled to claim thousands of pounds in data breach compensation with NO WIN, NO FEE representation.
Call free on 0800 634 7575 or join online.
---